About EnergyPrint
EnergyPrint is a Minnesota-based corporation using energy utility data to generate macro-level business insight across buildings and portfolios. EnergyPrint works directly with utilities to gather, input and validate data—providing an administrative solution that reduces time and engineering expense for building owners, and the professionals who serve them. We integrate our data services and web application into our customers' businesses, powering solutions to help Find, Track & Prove energy savings and efficiency improvements in commercial buildings across the U.S., and Canada. EnergyPrint is an ENERGY STAR® partner.
Priscilla Koeckeritz, President & CEO | LinkedIn Profile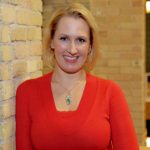 Since co-founding EnergyPrint in 2008, Priscilla has amassed expert knowledge in the areas of energy data management, software development, and creating dynamic energy partnerships. Her particular passion: educating and equipping those in the building arena — building engineers, mechanical contractors, and real estate professionals — with simplified energy solutions.
She has succeeded in aligning the company with other national providers in the building solutions market and promoting the use of macro level analytics to further efforts in sustainable building management. Over the past few years, Priscilla has become a recognized national speaker and educator on building energy analytics and high performing building trends.
Peter Flippen, Business Development Director | LinkedIn Profile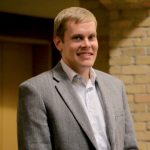 Peter has spent his entire career in building energy management and energy efficiency. He started with EnergyPrint as an Account Manager for large channel partners. Peter's success in working with executives on growth strategies led to a new sales-focused role. As Director of Business Development, Peter identifies, qualifies and negotiates new partnerships with top tier companies who have a focus on using energy analytics to grow an energy services business.
Earlier in his career, Peter focused on designing and implementing Federal and utility energy management programs. His largest project at the firm was supporting the EPA's ENERGY STAR commercial buildings program. Peter has a business degree from the University of Virginia.
Matt Arneson, Client Services Director | LinkedIn Profile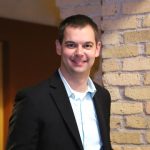 Matt's background in innovative building solutions prepared him well to help grow the EnergyPrint business. His knowledge and experience with green building and energy efficiency products gives him a broad understanding of this fast developing industry.
Previously, Matt was a Director with BuildingsXChange, where he connected new building technologies with Fortune 500 facilities managers. Matt holds a degree in chemical engineering from the University of Minnesota and is a certified LEED Green Associate.
Adam Stephenson, Client Relationship Manager | LinkedIn Profile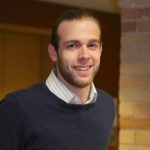 Adam's diverse background in sales and customer service makes him a perfect fit for managing customers. He is responsible for supporting new and existing customers through the onboarding process, in addition to providing valuable Insights long after his clients' properties are up and running on the utility dashboard.
Previously, Adam was a staffing manager for Robert Half International. He earned a degree in anthropology and sustainability studies from the University of Minnesota.
Laura Krawczyk, Client Relationship Manager | LinkedIn Profile
Laura helps customers utilize EnergyPrint's utility dashboard service. She is the first point of contact for her clients and provides valuable feedback on data insights.
Previously, Laura worked for Standard Heating & Air Conditioning and also for Minneapolis-based software company Calabrio in marketing, customer service and training. She holds a bachelor's degree in Marketing Communications from the University of Wisconsin-River Falls.
Ben Herkenhoff, Product Management Director | LinkedIn Profile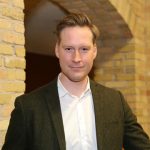 Ben directs the development of EnergyPrint's utility dashboard application, including identifying new features and optimizing existing functions. He works to create solutions that help make EnergyPrint customers more successful in delivering energy services solutions.
As an experienced business analyst and project manager for SaaS companies, Ben is known for leading process initiatives that improve efficiency and enhance customer intimacy with agile development.  He earned his BA from Metropolitan State University and is pursuing his MBA from the Carlson School of Management at the University of Minnesota.
Stacey Kusnier, Marketing Communication Manager | LinkedIn Profile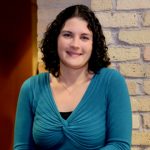 Stacey's primary focus is leading EnergyPrint's marketing efforts and overseeing all internal and external communications. She also works closely with the Client Services team and our customers to ensure that sales and marketing support is delivered effectively and on schedule.
Stacey came to EnergyPrint with a strong background in marketing and content management. She holds a BA in journalism and communication studies from the University of Minnesota.