Managing Energy Costs is Smart Business. Being Green is the Bonus.
EnergyPrint, the company, was founded in 2009 by business people who saw the need for a practical, cost analysis tool to reduce energy consumption. After all, helping businesses "be green" defeats the purpose if energy trends are in the red. Foremost, we believe analyzing energy costs should lead to actionable steps that reduce consumption costs. EnergyPrint, the product, delivers by meshing the best thinking of financial, construction and business development experts. People who put the bottom line first and, by doing so, enjoy the benefits of being green.
EnergyPrint Management Team
Priscilla Koeckeritz, President and CEO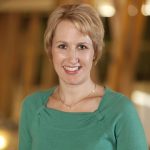 Priscilla is co-founder of EnergyPrint and a driving force in growing the company into a national energy analytics engine. Under her leadership, EnergyPrint is on track to become the gold standard of energy management done right.
Since co-founding EnergyPrint in 2008, Priscilla has amassed expert knowledge in the areas of energy data management, software development, and creating dynamic energy partnerships. Her particular passion: educating and equipping those in the building arena — building engineers, mechanical contractors, real estate companies and others — with simplified energy solutions. She has succeeded in aligning the company with other national providers in the building solutions market.
Priscilla has over 20 years of experience in marketing, strategic planning, business development and operations. Prior to founding EnergyPrint, she led organizations and consulted with companies big and small, including Medtronic, Thrivent and Best Buy.
Over the past few years, Priscilla has become a recognized national speaker on building energy analytics and high performing buildings. She is also a regular contributor to real estate journals and building magazines. Fittingly, she earned a BA in communications/journalism and an MA in education from Oral Roberts University where she began her career as a Communications Instructor.
View Priscilla's LinkedIn Profile
Mike Williams, Chief Operating Officer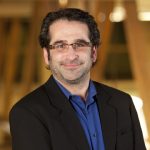 Mike is a key player in propelling EnergyPrint from its entrepreneurial beginning to the national spotlight. His focus is on creating an optimum user-engagement experience by converting customer feedback to regular new product features. Under his leadership, EnergyPrint has grown into an innovative and agile, customer-centric technology platform.
He also helps guide the company's growth as he oversees scaling EnergyPrint's team and infrastructure. He faces the daily business challenges of delivering simple, low-cost, highly accurate cloud-based tools for building professionals  – always with the customer's needs top of mind.
Mike contributes over a dozen years of senior level management skills. He is a past executive director of Minnesota GreenStar, the state's premier residential green building standard and certification program, and ran his own construction company. His corporate experience includes leading customer relationship marketing teams at Carlson Companies. He also rose through progressive sales and web technology leadership positions during a decade with GE Capital Fleet Services where he earned his Six Sigma Black Belt certification.
He received a BA from the University of St. Thomas and has completed additional coursework at the University of Minnesota Institute of Technology. He is also a certified Energy Auditor with the state of Minnesota.
Jeff Teeter, Senior Vice President of Sales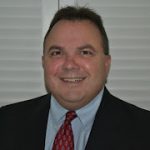 Jeff's primary focus is leading and developing EnergyPrint's sales efforts through channel and sales force management. He draws on 20 years of deep experience in sales leadership and growth within a multi-tiered sales model.
Jeff has held sales, sales management, and executive management and leadership roles at IBM, Solution Technology, and Logicalis. He is experienced in selling complex IT solutions in a tiered, value-added channel environment and can differentiate how each organization contributes to the solution. Jeff is also knowledgeable in growing businesses within an entrepreneurial atmosphere. He and three colleagues founded Solution Technology in 1997, growing it from a startup to an organization with $100 million in revenue. He later sold that company and joined the leadership team of Logicalis where he led sales and was involved in identifying growth acquisitions.
Jeff has received recognition and awards for his many accomplishments, including the prestigious Ernst and Young Entrepreneur of the Year Award. Under Jeff's leadership, his company also received the IBM Channel Partner of the Year Award for North America.
Prior to his transition to sales and executive management, Jeff used his education in electrical engineering to develop robot controllers for IBM. He earned a BSEE with a Cooperative Education Certificate from Purdue University.
View Jeff Teeter's LinkedIn Profile
 Bill Shadid, Director or Marketing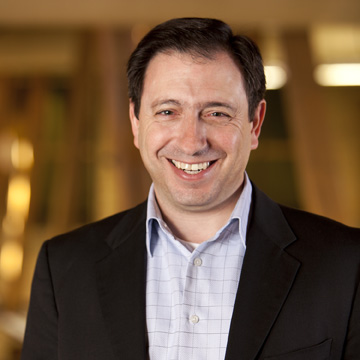 Bill has extensive experience in energy efficiency and green building. His unique combination career as a strategic marketer with energy efficiency experience and former green architect provides the perfect mix of experience and skill sets to lead marketing for the company.
Bill has over 25 years of experience, and has held marketing leadership roles and developed marketing strategies for green building technology, HVAC, consumer products and retail companies. As Director of Marketing at Convia, he helped build an innovative building controls technology company. He has also worked with green and building technologies at 3M and Trane.
Prior to transitioning his career into strategic marketing, Bill worked as a green architect for over 9 years. He maintains his professional license as a registered architect, and is a member of the USGBC – Minnesota Chapter. Bill holds an MBA from the University of Michigan and a Master's Degree in Architecture with an emphasis in Energy Conscious Design from Arizona State University.
 Matt Arneson, Sales Manager, Central Region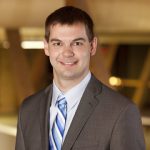 Matt's background in innovative building solutions prepared him well to help grow the EnergyPrint business. His knowledge and experience with green building and energy efficiency products gives him a broad understanding of this fast developing industry.
Prior to joining our team, Matt was a Director with BuildingsXChange, where he worked to connect new building technologies with Fortune 500 facilities managers and end users. Matt holds a degree in chemical engineering from the University of Minnesota. Currently, he is certified as a LEED Green Associate and is actively involved in the local chapters of the U.S. Green Building Council (USGBC) and NAIOP, a commercial real estate development association. He chairs the USGBC task force for the Building Performance Program initiative.
Peter Flippen, Sales Manager, Southeastern Region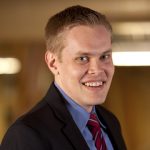 Peter has developed a successful career in building energy management and energy efficiency, and uses this knowledge and experience to spread the word about EnergyPrint's energy management dashboard for commercial buildings and drive sales.
His earlier career with ICF International focused on developing and implementing energy management and utility energy efficiency programs for various Environmental Protection Agency and Department of Energy initiatives. His experience with the EPA's ENERGY STAR program included working with energy service companies and utilities to leverage its tools and resources, including Portfolio Manager, to improve their energy efficiency programs. Peter is also knowledgeable in other areas of sustainability, including renewable energy and fuel efficiency, and is a business graduate of the University of Virginia.