EnergyPrint Board of Directors
Priscilla Koeckeritz, President and CEO (Co-founder)
Priscilla is co-founder of EnergyPrint and a driving force in growing the company into a national energy analytics engine. Under her leadership, EnergyPrint is on track to become the gold standard of energy management done right.
Priscilla has over 20 years of experience in marketing, strategic planning, business development and operations. Prior to founding EnergyPrint, she led organizations and consulted with companies big and small, including Medtronic, Thrivent and Best Buy.
Over the past few years, Priscilla has become a recognized national speaker on building energy analytics and high performing buildings. She is also a regular contributor to real estate journals and building magazines. Fittingly, she earned a BA in communications/journalism and an MA in education from Oral Roberts University where she began her career as a Communications Instructor.
View Priscilla's LinkedIn Profile
Jerry Larson, Chairman (Co-founder)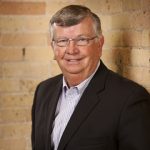 Jerry is a co-founder of EnergyPrint and draws on over four decades of experience across the environmental construction and commercial banking industries. His banking experience focuses specifically in the areas of financial management for a large multi-bank holding company and lending to the commercial real estate markets. The idea for EnergyPrint's visionary product was borne from Jerry's expertise gathering and analyzing data on multiple banking units, interpreting results, and reporting to senior management.
Jerry is no stranger to spinning start-ups into successful companies. In 1991, he took over EnviroBate, Inc., an environmental construction company working primarily in commercial real estate. EnviroBate has grown into a strong regional contractor, specializing in asbestos, mold and lead abatement and indoor air quality improvement. Prior to launching EnviroBate, Jerry held various financial lending positions in major Minneapolis banks later acquired by U.S. Bank. His last position was vice president and head of the Commercial Real Estate Finance Division. He also set up financial management consulting services for bank affiliates across the Upper Midwest. Jerry holds a BA from Dana College and an MBA from the University of South Dakota.
Dave Drew, Retired 3M Information Technology Executive & Investor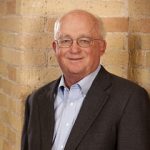 Throughout his global career, Dave has been at the forefront of the evolution in information technology. During his four decades at 3M, he accumulated extensive knowledge in all areas of information technology and corporate business practices, as well as managing large organizations. His last leadership position at 3M was Vice President of Information Technology. He is credited with developing the company's electronic business presence, global data warehouse, and collaborative tools for worldwide communication.
Dave began his career at 3M as a Process and Industrial Engineer in the company's manufacturing operations. He was sent to Europe (Italy), where he stayed for 15 years, managing information technology for 3M's European operations. Dave eventually assumed responsibility for all 3M information technology outside the United States. Most notable, he introduced a global telecommunications network, standardized applications between countries, and developed 3M's international reporting structure. He has worked extensively in Japan, Brazil, Canada and 50 other countries.
His reservoir of knowledge has made Dave a highly sought participant of many customer advisory boards for technology companies such as Hewlett Packard. Additionally, he has served on the advisory boards for computer programs at the University of Minnesota's Carlson School of Management, St. Thomas University's School of Engineering, and St. Catherine University. Dave holds a BS in Industrial Engineering from Iowa State University. He has been a member of numerous professional groups throughout his long career.
James H. Schultz, Former President of Trane Commercial Air Conditioning & Investor
Jim has devoted his entire career to the sale, manufacture, service and installation of HVAC equipment, controls and performance contracting. During a 31 year career with the Trane Company, he held increasing roles of responsibility and retired in 2001 as President of the Trane Commercial Air Conditioning Group and Executive Vice President of the American Standard Companies. In these roles he held complete profit and loss responsibility.  
Jim also serves on the boards of Comfort Systems USA, a national HVAC contracting company, Twin City Fan, and Inland Label and Marketing Services.  He has served as Chairman and on the Board of Directors of the Air Conditioning and Refrigeration Institute, and on the board of Goodman Global, Inc. As a graduate of Iowa State University, he served on the Iowa State University Engineering College and Industry Advisory Board.
Brad Bolino, Retired Executive of The Kirlin Group & Investor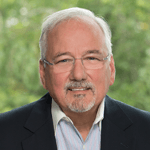 Brad lends the experience he gained through a thirty-five-year career in the mechanical contracting and building service industry. He was the founding executive and sixteen-year president of the Mechanical Services Division of The Kirlin Group—one of the largest mechanical contracting firms in the nation. He is currently retired and an active investor in five early stage companies, in addition to being an avid real estate investor.
Additionally, Brad is the past president of the Mechanical Contractors Association of Metro Washington, and served as a board member and chairman of the Mechanical Service Contractors of America (MSCA)—the leading organization for HVACR contractors. He was also a founding board member of the Independent Contractors Exchange Group (ICE)—a peer group of contractors specializing in installation, operation, repair and maintenance of large commercial and industrial cooling systems and control systems. Brad has served on multiple boards, and provided executive consulting services to companies across the U.S.