Get the Full Picture: Track Water, Too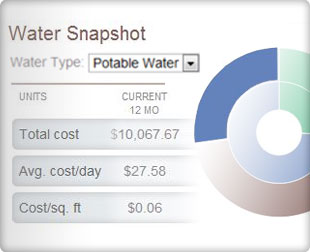 Property managers asked and EnergyPrint delivered. Our tool now has the ability to track water usage with the same vigor we use to track energy data. This feature is especially helpful for buildings with LEED certification or those who want to include water tracking in ENERGY STAR®.
The Benefits
By letting us track and analyze water consumption for each property, you'll have the data to:
Identify costs, trends, usage patterns and more
Highlight major events in a building's lifespan that impact water usage
Pinpoint where resolution of billing issues is needed
Compare rates within and between utility companies
Hold vendors accountable for ROI
Want more details or a product demo? Contact us.