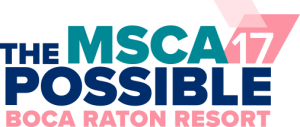 EnergyPrint is excited to be an exhibitor at MSCA 2017! Hosted by the Mechanical Service Contractors of America (MSCA), this national educational conference will take place Oct. 15-18, 2017. This year's event in sunny Boca Raton, Fla. will open your eyes and mind to innovative and critical ways of thinking, managing, learning and leading.
You can find EnergyPrint at Booth No. 33. You can also find us with help from the MSCA 2017 App. Available for iPad, iPhone and Android devices, this year's conference app has new features that easily keep you in-the know with events and help you stay connected with your peers and exhibitors. We hope to see you there!
MSCA is the leading organization for HVACR contractors, providing education, marketing, and labor/management services to assure its contractor members deliver quality performance, value and expertise for all building system needs. MSCA has more than 1,400 member companies and is a subsidiary of the Mechanical Contractors Association of America.
For more info about MSCA 2017, visit mscaconference.org.