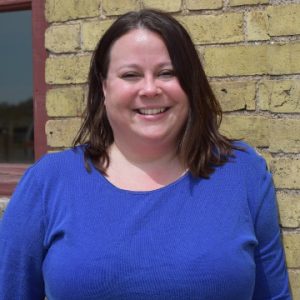 St. Paul, Minn., June 20, 2017 – EnergyPrint, a national provider of utility data management and measurement services, announced today that Deborah Oxnem has joined the company as Client Program Manager to further support existing customer relationships and expand demand for EnergyPrint's utility data services.
In this new position, Oxnem will build upon EnergyPrint's recent success of providing utility data collection and management services to many of the top energy solution providers in the U.S. She will be responsible for assisting clients in strategic planning and execution of EnergyPrint's data integration services, as well as manage and optimize the property onboarding process across all customers.
"As our organization continues to grow, we're proud to fill this new position with an experienced and savvy professional," said Matt Arneson, EnergyPrint's client services director. "Deborah brings an excellent customer service reputation and a strategic focus on creating the right opportunities and responding to changing client needs. Her ambition and process-driven mindset will help us continue to serve the unique needs of our data services clients and bring them the right solutions."
With more than 10 years of experience in client relationship management, Oxnem has a proven success record of propelling companies forward through strategic planning and execution. Most recently, Oxnem was a Senior Relationship Manager for IGT, the global leader in gaming. She earned her BA from the University of Wisconsin-Stevens Point, and is currently pursuing her Master of Arts in Organizational Leadership from St. Catherine University. Oxnem is also a certified Business Relationship Management Professional (BRMP®).
EnergyPrint has seen significant year-over year growth since the company launched nationally in 2010. EnergyPrint's data services clients make up 80 percent of the company's annual growth rate.
"While our software application is highly valued, it's our data services that get most of the credit for our success," said Priscilla Koeckeritz, EnergyPrint's president and CEO. "The Client Program Manager will play a critical role in how we continue to make it easy for companies to gather and use utility data to drive services and solutions, without the administrative headache of inputting bills and building reports."