Streamline ENERGY STAR® Efforts

Achieving ENERGY STAR or LEED® certification has become a top priority for many property personnel. Several local governments now require property energy usage to be benchmarked and disclosed annually. EnergyPrint can make the disclosure and certification processes simple by automatically pushing your property and energy consumption data to the ENERGY STAR Portfolio Manager tool. EnergyPrint is an ENERGY STAR Service and Product Provider partner and exchanges data with Portfolio Manager. That means our technology fully integrates with the Portfolio Manager tool, giving our robust reporting the ability to help you: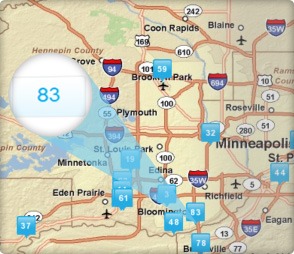 Determine your properties' ENERGY STAR 1-100 scores and improve them over time
Benchmark and disclose your properties' energy use annually to satisfy local requirements
Earn the ENERGY STAR for your property
Maintain ENERGY STAR certification more efficiently
If you don't have a Portfolio Manager account, we'll set one up for you. If your data is already in the tool, we'll automatically update your properties' energy consumption data.
The Benefits
Manage your data and receive up-to-date ENERGY STAR performance metrics
Automatic syncing of property and consumption data with Portfolio Manager
Trend graph tracks ENERGY STAR performance over 24-month period
Highlights from Portfolio Manager are easy to find in one accessible location
Assess energy performance against a national benchmark database
View properties' ENERGY STAR scores and identify properties that qualify for ENERGY STAR recognition
About ENERGY STAR and LEED
ENERGY STAR is a U.S. Environmental Protection Agency (EPA) voluntary program that helps businesses and individuals save money and protect our climate through superior energy efficiency. To learn more, visit www.energystar.gov.
The LEED green building certification program is the nationally accepted benchmark for the design, construction and operation of green buildings. To learn more, visit www.usgbc.org/leed.
Want more details or a product demo? Contact us.