Visit EnergyPrint at CxEnergy 2017
Apr 19, 2017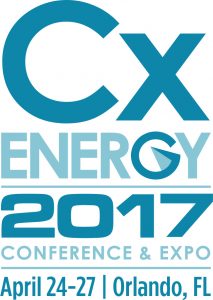 EnergyPrint is excited to be an Exhibitor of CxEnergy 2017 Conference & Expo, the premier event in building commissioning and energy management. This annual educational conference will be held in Orlando, Fla. on April 24-27, 2017.
You can find EnergyPrint at Booth #310. You can also find us by downloading the conference mobile app. We hope to see you there!
CxEnergy draws hundreds of the nation's leading commissioning providers, energy management professionals, MEP engineers, HVAC testing professionals, facility managers and building owners. This event is presented by the AABC Commissioning Group (ACG), Associated Air Balance Council (AABC), and Energy Management Association (EMA).
For more information, visit CxEnergy.com.