EnergyPrint is excited to welcome David Trebel to our business development team. As Business Development Director, David will take a leadership role in building new client relationships along with developing new markets to support the company's rapid growth in 2019 and beyond.
Meet David Trebel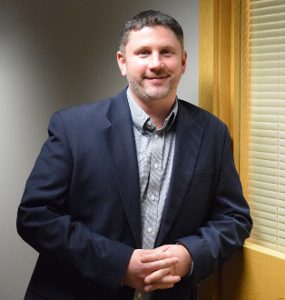 With more than 15 years of experience in sales and marketing, David has engaged in corporate level strategic planning and execution with 100+ companies. His expertise lies in helping businesses of all types understand their pain points and finding efficient and effective ways to overcome them.
"David's enthusiasm combined with his talent for relationship building and creative thinking will be a tremendous asset to the team. I have no doubt he will be a key player as we continue down our growth path," said EnergyPrint CEO Priscilla Koeckeritz.
David plans to utilize his strategic communication skills to build upon EnergyPrint's success of providing utility data collection and management services to building professionals across the U.S., with a focus on local and regional portfolio customers in school districts, REITs, healthcare settings and office properties.
"I'm thrilled to be joining such an innovative company, and to help grow an already thriving network of building professionals," David said. "EnergyPrint is setting the industry standard for utility data done right, and I can't wait to help more clients make smarter decisions about their energy use and performance. It's an exciting place to be."