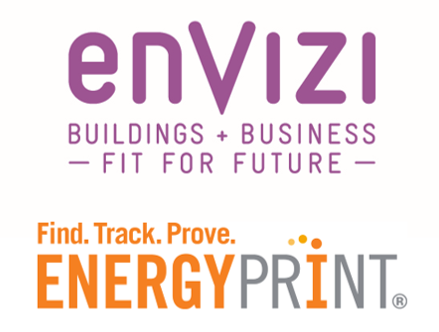 [St. Paul, Minn. and Sydney, Australia, Jan. 24, 2019] EnergyPrint and Envizi have joined forces to simplify energy and asset optimization by combining utility cost and consumption analytics with asset performance and equipment analytics in one seamless solution. Together, the two organizations offer unrivaled data management and energy advisory services combined with best-in class data analytics software.
EnergyPrint's utility data services are the "easy button" for building professionals who want to Find, Track & Prove energy savings. The company serves more than 60 of the top energy services, HVAC, mechanical and automation contractors across the U.S. and Canada, along with leading real estate and healthcare companies.
"We have seen the need for greater collaboration amongst data and technology companies in our sector to better serve both the software and service needs of the marketplace," said EnergyPrint CEO Priscilla Koeckeritz. "This is a great example of that collaboration in action."
Both EnergyPrint and Envizi advocate a data-driven approach to energy management and building optimization. Utility meter and billing data is essential for portfolio-level performance analysis of buildings, and is required for both ENERGY STAR® and Measurement & Verification. Equally, equipment-level consumption data is essential for fine-tuning the performance of buildings and delivering continuous commissioning of equipment. Together, the entire spectrum of energy data is essential to the effective management of buildings and portfolios.
Envizi's software provides building professionals with granular, equipment-level insight into the performance of their HVAC systems, which is the major consumer of energy in a building. Utilizing established data capture protocols, unique software metering technology and advanced algorithms, Envizi gives mechanical contractors and service providers a new level of insight, to help them deliver better client outcomes more efficiently.
"It's important that building professionals have access to the right data in a timely manner if they are to deliver the right outcomes for their buildings," said David Solsky, CEO of Envizi. "EnergyPrint has solved the age-old problem of accessing utility-level data efficiently. The combination of EnergyPrint's utility data services with Envizi's granular equipment-level data gives building professionals the insights they need to deliver outstanding building performance in an efficient manner."