Over the last few months, EnergyPrint's team has been growing and improving as a leading utility data management and services provider. That's why we're excited to welcome the addition of three members to our team. These individuals bring in new skills and talent that enable us to better serve our existing customer relationships and also support EnergyPrint's rapid growth in 2019 and beyond. Say hello to our newest team members…
Dan Conrad | Marketing Coordinator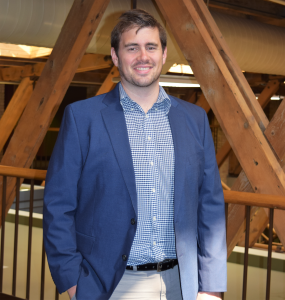 Dan helps EnergyPrint and our clients discover and share energy-savings stories — both stories of opportunity and stories of success. Through effective communications, marketing and sales support strategies, he works to evolve EnergyPrint's brand and ensure that property managers, building owners and solution providers are aware of the valuable resources EnergyPrint provides to help meet their energy-savings goals.
Leveraging his experience working with small and large brands alike, Dan brings attention-to-detail, fresh insight and an innovative approach to his work. A natural storyteller, he has a passion for relevant and engaging content that entices clients to start or continue their own journeys toward greater energy efficiency and cost savings.
Dan holds a BBA in marketing and management from the University of Wisconsin-Madison.
Anastasia Gilday | Utility Relationship Manager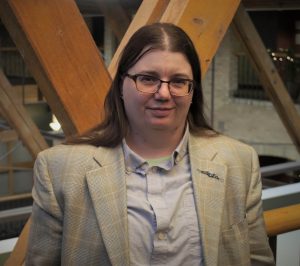 Anastasia manages EnergyPrint's relationship with the dozens of utility companies we work with to directly pull our clients' valuable energy data. She works diligently to request and collect utility bills from these firms to keep all accounts up to date and eliminate any gaps or errors in the data. With her extensive background in technical troubleshooting and working with multiple stakeholders to resolve problems, Anastasia is able to navigate the often complex process necessary to acquire the data we need to provide our clients with the best, most up-to-date data.
Anastasia has already done much to automate and simplify the bill request process to minimize the time and effort it takes to get what EnergyPrint needs, and will continue to work on effective methods to reduce and eliminate data gaps as they occur.
Jake Heiberger | Utility Data Specialist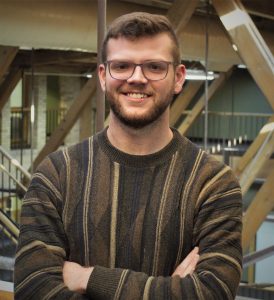 Jake interprets, gathers and enters utility data for EnergyPrint, ensuring the highest quality and integrity possible. He takes pride in meeting or exceeding our goals for monthly data entry — always looking for new and more efficient ways to get more data into our system quickly, so that clients get timely, relevant and accurate data they can use to make decisions or sell their own services. He is especially adept at identifying patterns and making sure that data is consistent, which increases the effectiveness of our entire team.
He holds a Bachelor of Science in Mathematics from Vanderbilt University.
Christopher Joseph "CJ" Kendle | Waste Management Intern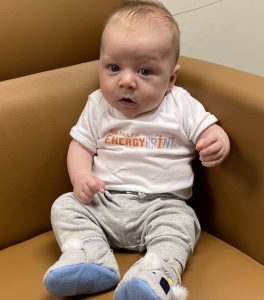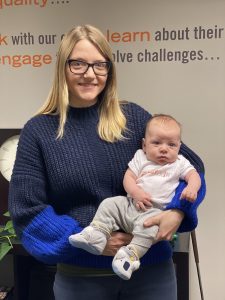 CJ joined the EnergyPrint team – and the world – on August 16, 2019 in St. Paul, MN. He weighed 7lbs, 15oz . His direct supervisor (and Mom) Nastacia as well as her spouse Tylor were excited to introduce CJ to the team earlier this fall and we could not be more excited about our new intern!
He holds a Bachelor of Science from Pampers University.