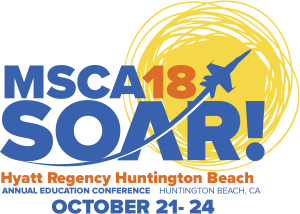 The EnergyPrint team is excited to head to California next week for MSCA 2018, and we hope to see you there! Hosted by the Mechanical Service Contractors of America (MSCA), this national educational conference will take place Oct. 21-24, 2018. This year's event in beautiful Huntington Beach will help you to accelerate your growth and provide you with innovative and strategic ways of thinking, managing, learning and leading.
But before you head out the door, here's a few tips, links and resources to help you make the most of your time at MSCA 2018.
How to Find EnergyPrint
Stop by Booth #30 during the Exhibitor Display on Monday, Oct. 22 from 9:30 am – 12:00 pm
Contact us to set up a meeting with our team ahead of time during the four-day conference
Stop by our booth to…
Demo EnergyPrint's Utility Dashboard application and learn how we're powering solutions for some of the nation's top building professionals
Talk all things related to utility data, energy insight and building performance
See case studies on how real clients are leveraging Insights Architect to eliminate manual reporting and deliver polished energy report deliverables
Grab some energy report samples and other helpful resources
Conference Resources
Check out the Program Book for the full agenda
Download the MSCA18 App to access the attendee list, create your own personal schedule, view the exhibit hall map and more! Find the app with the keyword MSCA18 in the Apple or Google Play stores.
Visit mscaconference.org for any other info and details you need
MSCA is the leading organization for HVACR contractors, providing education, marketing, and labor/management services to assure its contractor members deliver quality performance, value and expertise for all building system needs. MSCA has more than 1,400 member companies and is a subsidiary of the Mechanical Contractors Association of America.